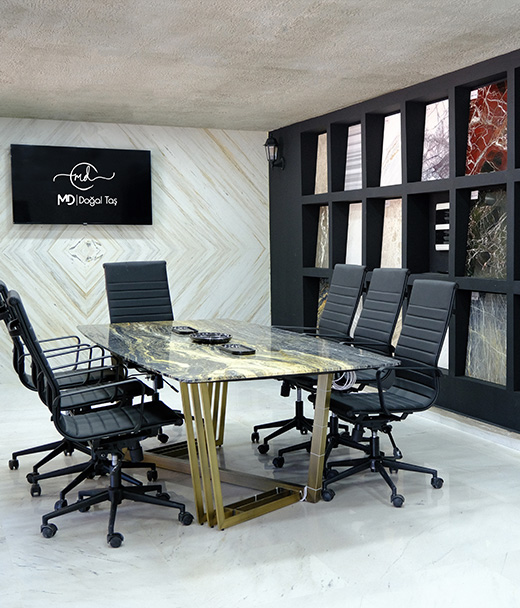 MD DOĞAL TAŞ, which started its activities in 2019, has added value to many successful projects based on quality. Since the first day it started its activities, it has been supporting quarry production in different regions of the Balkans and continues to import boutique stones. With its business partners who have years of experience in different sectors of mining, it continues to supply block marble slabs and cut-to-size marble under the name of MD DOĞAL TAŞ. It also provides cut-to-size marble supply for special projects.
Experience
With its experience, MD Doğal Taş makes Marble and Natural Stone applications without compromising its traditional and innovative principle.
Industry Pioneer
We are working to present the best product with the most modern machines and quarries in different parts of Turkey.
Innovator
We produce the product demands of our customers or their projects with the most modern machinery and equipment through our business partners.
Continuing its production on the basis of unconditional customer satisfaction, MD DOĞAL TAŞ offers special products to its customers. MD DOĞAL TAŞ aims to satisfy its customers and employees by aiming at sustainable quality. The company, which always develops innovative policies, closely follows the developing technology and adapts rapidly.